People keep asking me about the best places to stay in London. From Instagram followers to travel planning clients, I get a lot of messages about where the best area to be based is. So today I want to share 15 of my favorite London hotels with you, most of which I've stayed in personally. And to help you choose which one is right for you, I bring you A Lady in London's guide to choosing the best London hotel for your personal style.
Places to Stay in London
London is an enormous city, so when people say they want to stay in the heart of it, I tell them there isn't just one.
The attractions are spread out, so the best location really depends on personal taste and which neighborhood and hotel fit your style best.
I hope this guide will help you figure out both of those things so you can choose the perfect London hotel for you. If you book for stays between now and January 3, 2024, you can use this link to get at least 15% off selected rooms and rates.*
London Hotels for Your Style
These 15 hotels are spread out across the city. While most are central, I've included some in less obvious areas like Hampstead, where you can live like a local in one of the city's most beautiful villages.
1. Chelsea Hotels
But I'll start with Chelsea. Chelsea is one of my favorite London neighborhoods, not least because it has gorgeous side streets with colorful houses, lots of mews to explore, and great shopping and restaurants.
It's the perfect place to get a feel for London and be central enough to have easy access to the city's main attractions while still having a distinctly local atmosphere.
My favorite hotel in Chelsea is the Sonder – Chelsea Green. This boutique Victorian is tucked away on a residential street and has all the stylish amenities I could ask for. When I stayed here the highlight was having a pink room. Swoon.
2. South Kensington Hotels
Near Chelsea, South Kensington is one of the most popular places to stay in London. This is not least because it's home to some of the city's most famous museums and it's easy to get to from Heathrow.
South Kensington also has a unique mix of big attractions and local streets (so many pretty mews!), so it offers the best of both worlds when it comes to being a visitor and feeling like a resident.
I send a lot of my travel planning clients to The Resident Kensington (formerly The Nadler), and they always love it.
The hotel offers some of the best value for money in the area, and is a great option if you want good, affordable accommodation in a perfect London location (I used to live a few streets away, so can personally vouch for how great the area is).
3. Kensington Hotels
Just north of South Kensington, Kensington is another of the prettiest London neighborhoods and an ideal place to stay in London.
With everything from lovely cafes to the green spaces of Kensington Gardens, this area is great for being close to the action and also getting away from it. And it's just so pretty.
I've enjoyed an indulgent stay at the Baglioni Hotel in Kensington, which sits right on Kensington Gardens and overlooks the park.
It's a luxurious place to stay, and a great spot for a splurge. The restaurant and bar are good, too. You can read my Baglioni Hotel review for more details.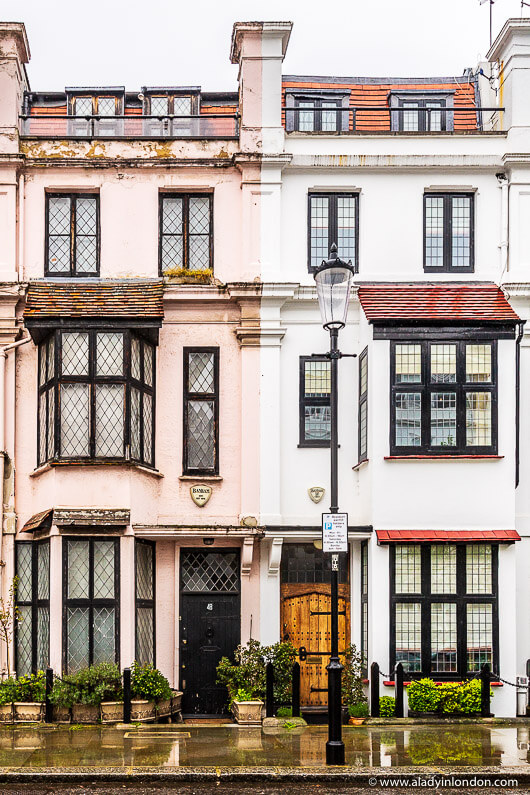 4. Mayfair Hotels
Speaking of indulging, chi chi Mayfair is not only one of London's most upscale neighborhoods, but also ideally located next to Hyde Park and close to places like Oxford Street.
There's great shopping, amazing restaurants, and good nightlife, so staying in Mayfair means there's always something to entertain.
I've stayed in a number of Mayfair hotels over the years, and my favorite is 45 Park Lane. I love its mix of modern style and Hyde Park views, and the food at the restaurant is heavenly.
It's an amazing place to stay both for its location and its luxury.
Other good places to stay in Mayfair include Flemings hotel and The Dorchester, which is 45 Park Lane's sister hotel.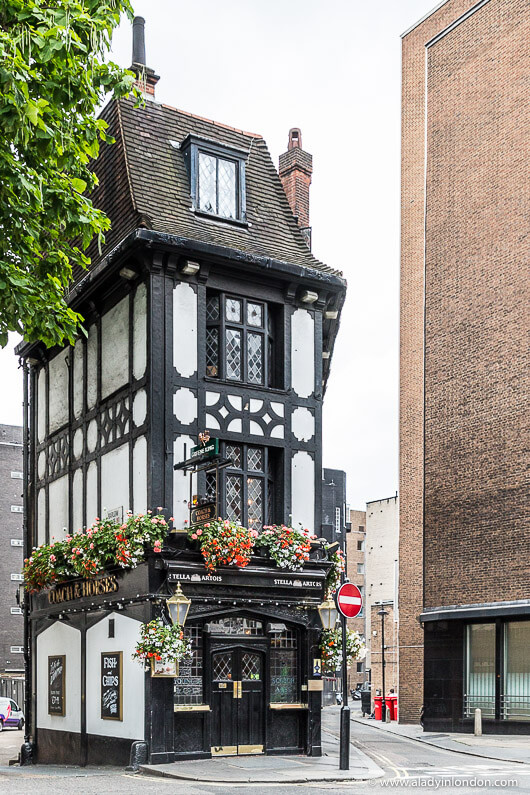 5. Hampstead Hotels
I know, I know. I'm always going on about how much I love Hampstead. But it's hard not to when it's such a perfect little village.
This is one of the best places to stay in London if you want to have a local experience and a peaceful retreat from the bustle of the city.
When I lived in Hampstead I always had my out-of-town visitors stay at La Gaffe. Not only is it the only hotel in Hampstead, but it's also run by a friendly family that takes good care of its guests.
Add to that great value for money, and it's one of the best places to stay in London.
6. City of London Hotels
On the opposite end of the spectrum, the City of London is the historic heart of the Big Smoke and is always full of energy.
Home to some of London's oldest architecture and highest-powered financial firms, it offers a good mix of everything London is known for.
I've enjoyed a stay and afternoon tea at Threadneedles Hotel, which is ideally located near Bank tube station and all the beautiful heritage buildings in the area. The hotel has modern amenities and lots of historic touches.
7. Liverpool Street Hotels
Just up the road from the City, Liverpool Street also offers a good mix of old and new. On one side of the street are modern skyscrapers, on the other Old Spitalfields Market and lots of charming lanes with historic houses and colorful doors.
It's a great area to stay in if you'll be in London on a Sunday, when the markets along nearby Brick Lane come alive.
My favorite hotel on Liverpool Street is Andaz London Liverpool Street. I've enjoyed a great stay here, eaten at a number of the restaurants and bars, and had afternoon tea at the Andaz.
I also love that there's a secret old Masonic temple in the building. It adds a nice touch of mystery to the place, and it makes this property one of my favorite quirky hotels in London.
8. Shoreditch Hotels
Just up the road again, Shoreditch is London's original capital of cool. The area has gentrified a lot since I moved to the UK, but it's still known for hip bars, trendy restaurants, and good nightlife.
Add to that great side streets and lots of historic charm, and Shoreditch is a winner.
I've enjoyed a stay at The Hoxton, one of the area's most famous hotels. I also like its restaurant and cafe area. Add to that great value for money and serious style, and this hotel is one of the best places to stay in London.
9. Clerkenwell Hotels
Speaking of good nightlife, Clerkenwell has excellent restaurants and pubs. It's centrally located, too, so it makes an ideal base for exploring everywhere from the City to Bloomsbury.
It also has great charm of its own in places like Exmouth Market, where there are lovely shops and places to eat—and Smithfield—which is full of historic architecture and quiet corners to explore.
I've had a really memorable stay at a pub with rooms called the Fox and Anchor. The pub is one of the most romantic the city, and the rooms above are cozy and stylishly decorated. It's one of the top places to stay in London for a uniquely British experience.
10. Piccadilly Hotels
If Clerkenwell is centrally located, Piccadilly is in the thick of things. Home to some of London's most famous shops and art galleries, the street is also known for Piccadilly Circus and being close to the stores on Regent Street.
There's no shortage of great hotels on Piccadilly. From famous names like The Ritz to sleek 5-star independents like The Dilly, you're spoiled for choice when it comes to places to stay in London.
11. Covent Garden Hotels
On the other side of Piccadilly Circus and Leicester Square, Covent Garden is another great London location. With loads of plays and musicals, abundant shopping, and the famous piazza, this part of the city always has something going on.
I've stayed at St Martins Lane Hotel near Leicester Square and I love its amazing location and sleek contemporary style. The bar and restaurant are impressive, too, and I'm always wowed by the design. It's one of the best themed hotels in London.
12. Westminster Hotels
Westminster is home to the Houses of Parliament, Big Ben, and Westminster Abbey.
It's hard to beat this part of London when it comes to landmarks, and it's one of the best places to stay in London if you want to be close to the excitement and near Buckingham Palace.
I've stayed at the Conrad London St. James hotel, and I love how the rooms have a mix of modern technology and classic style. Their afternoon tea is gorgeous, too.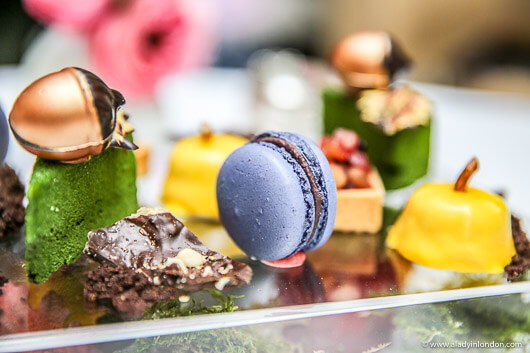 13. Pimlico Hotels
Just west of Westminster, Pimlico always flies under the radar. But it's a great central location and has more of a neighborhood feel than a lot of the areas around it.
There are good cafes, pubs, and restaurants in the area, and it's convenient for Victoria station as well.
But best of all, Pimlico is home to the Artist Residence. This stylish hotel oozes character and design-led touches. I've breakfasted here many times and toured the rooms once, and it's a place I could move into if I were given the chance.
14. Belgravia Hotels
Next to Pimlico, Belgravia is up there with Mayfair when it comes to luxurious London neighborhoods.
Bursting with embassies and flower-fronted cake shops, it's the perfect place to indulge in the city. There are lots of pretty streets and houses in the area, too.
I've stayed at The Goring, one of the most quintessentially British hotels in the UK. You can read my review here.
It's one of the best places to stay in London if you love all things royal, not least because Kate Middleton stayed here the night before the Royal Wedding and it's right around the corner from Buckingham Palace.
15. Knightsbridge Hotels
Next door to Belgravia, Knightsbridge is equally upscale. Home to department stores like Harrods and Harvey Nichols, this part of London is also known for its ornate brick buildings and leafy squares.
It's a great place to stay in London if you like to shop, eat, and be close to Hyde Park.
I've spent a night at The Capital and had dinner at the restaurant. I love how intimate the hotel feels and how amazing the food is.
Tucked away off the main street, it's a wonderful secret. If you stay here, make sure you don't tell anyone about it. You can read my review here.
Places to Stay in London
Whichever area and hotel you choose, I hope you have an amazing stay in London.
It's hard to go wrong in this city, and wherever you end up I'm sure it will fit your taste, style, and interests. And make you want to come back again. And again. And again.
Find this post helpful? Buy me a coffee!
New here? Join thousands of others and subscribe to the A Lady in London blog via email.
Some of the links in this blog post are affiliate links. At no cost to you, I earn a small commission when you click on them and make a purchase. It doesn't affect the way you shop, and it's a great way to support the A Lady in London blog.
*Minimum 15% saving available on new accommodation bookings at participating properties indicated by the "Late Escape Deal" badge on the search results and room selection pages. Bookings must be made before 11:59 pm CET on 03/01/24 for stays with check-in from 01/10/23 and check-out on or before 03/01/24. Discount applies to the cost of room only (excluding any additional fees or taxes). If you make any changes to your booking you may lose your discount and be liable for the full amount. Discount cannot be used in conjunction with any other promotion except Genius discounts. Room rates labelled "Partner Offer" are excluded from this promotion. This offer is provided by the participating property and subject to availability.
Pin it!