Today I want to share a new Covent Garden, London video I created. There's something magical about Covent Garden, and I've tried to capture it so I can share it with you. I hope you like the result!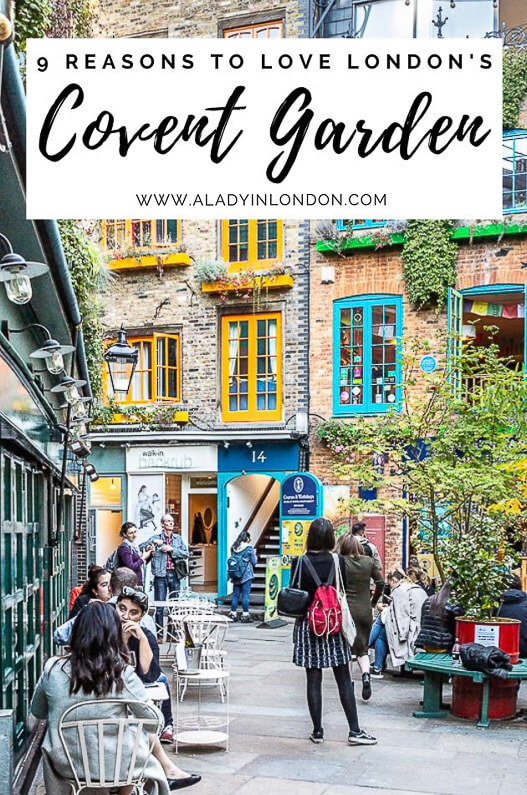 Covent Garden
From the covered markets to the secret side streets, Covent Garden appeals to me as much now as it did when I first moved to London.
So much so that this week I've spent time there shooting footage for a new London video. I walked all over the neighborhood and scoured the streets to find the best spots to show you.
From tucked-away places like Neal's Yard and St Martin's Courtyard to wide open spaces like the famous covered piazza, I went to all my favorites to capture them on film.
Covent Garden London Video
The result is a 2-minute Covent Garden, London video with my 9 reasons to love the area. It covers everywhere from the markets to Neal Street and reveals the best of this neighborhood's cafes, shops, restaurants, and courtyards.
I hope you enjoy the video and that it inspires you to love Covent Garden, too. It's hard not to fall for this part of the UK capital, and if you get a chance to go in person someday I'm sure you'll enjoy its streets and squares.
If you want some further guidance after watching my Covent Garden, London video, you can take a look at my self-guided walking tour in Covent Garden. There's a map to make it easy to navigate the route, too.
So without further ado, here's my video.
Have you been to Covent Garden? What are your favorite places in this part of the UK capital?
Find this post helpful? Buy me a coffee!
New here? Join thousands of others and subscribe to the A Lady in London blog via email.
Pin it!