Today I want to bring you my guide to the best cheap day trips from London. Whatever your budget, there are a lot of exciting places you can go for a day out from the UK capital without spending much.
Cheap Day Trips from London
Cheap is a relative term. What some people consider economical, others deem expensive.
Price can also be seen differently depending on what one values, what one plans to do in a destination, and what mode of transport one is taking (you can see my tips for cheap train tickets here).
As such, in this blog post I'm aiming to find a balance between many factors. I hope the places I've chosen appeal to you, and that they inspire you to see more of England.
I've visited all of these travel destinations on day trips from London, so I can personally vouch for their value for money.
There's more about day trips in the book Escape London: Days Out within Easy Reach of London, too. You can get it here.
1. St Albans Day Trip
St Albans is one of the best cheap day trips from London by train because it's so close to the UK capital it's practically next door.
Trains from London to St Albans are quick and inexpensive compared to a lot of other day trips from the capital, so getting there doesn't cost a fortune.
Beyond that, there are a lot of free things to do in St Albans. The city is famous for its ancient Roman history, and visitors can see a Roman wall and explore Verulamium Park without paying a thing.
Better yet, entry to St Albans Cathedral is free. It's the oldest site of continuous Christian worship in Britain, and there's amazing history inside. Given many cathedrals charge entry fees, it's a great bonus that this one doesn't.
St Albans is also home to a number of street markets and farmers' markets. Visiting them and browsing the wares is free, and there are lots of inexpensive things to buy.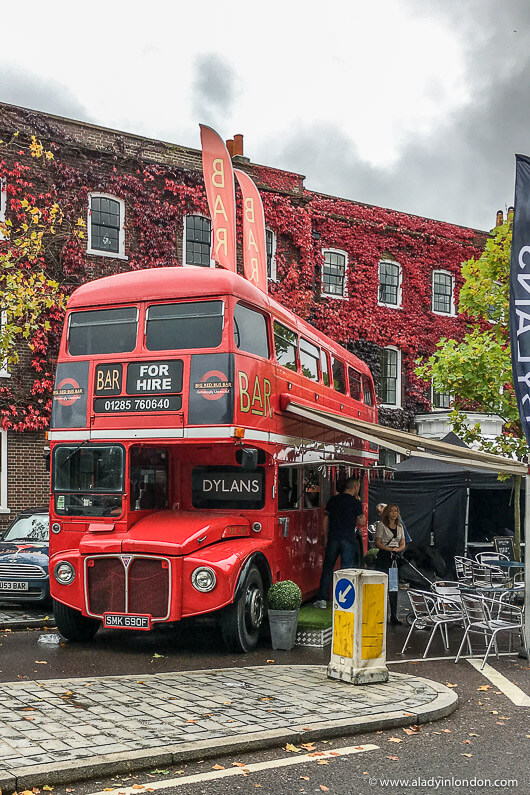 2. Cambridge Day Trip
Cambridge is another of the best cheap day trips from London. It's relatively near the capital, and both train and bus fares can be surprisingly reasonable if booked well in advance.
Cambridge offers a lot of free entertainment, too. Walking around the colleges to take in the heritage buildings doesn't cost anything, and attending the daily Evensong or weekly Sunday services in the famous King's College Chapel is free.
Add to that bucolic waterfront scenery on the River Cam, rows of stalls in Cambridge market, and beautiful side streets, and there are a lot of things to do in Cambridge that won't require your wallet.
3. Oxford Trip
Cambridge's rival Oxford is another of the best cheap day trips from London.
Train tickets can be inexpensive if booked in advance, and the Oxford Tube bus service is legendary for its low fares and discounts for students, young people, children, and groups.
There are a lot of free things to do in Oxford, too. Walking around and seeing the historic colleges and famous buildings like the Radcliffe Camera is gratis.
Wandering through the Covered Market and down the main streets can be as inexpensive as your inner shopper will allow.
Oxford has a lot of free museums, too. The Ashmolean Museum is packed with antiquities from all over the world and has great free exhibitions.
The Oxford University Museum of Natural History has an important collection of specimens housed in a stunning Gothic Revival building, too.
Other museums that don't charge an entry fee include Modern Art Oxford, the Pitt Rivers Museum, and the Museum of the History of Science. There are more, but I'm sure these will keep you busy for a day.
4. Brighton Day Trip
As far as seaside days out go, Brighton is hard to beat for both price and quality. Train tickets can be refreshingly inexpensive if booked well ahead of time, making it a great cheap day trip from London.
Brighton offers a lot of free entertainment, too. Walking along the beach and out to the pier doesn't cost a thing, and the seafront views are beautiful to look at.
Wandering through The Lanes and North Laine to window shop and take in the city's famous street art scene can be as cheap as you want it to be.
Walking around the gardens surrounding the Royal Pavilion in Brighton is also a treat, and in the warmer months it's a great place for a picnic in palatial surroundings.
5. Sevenoaks Day Trip
Over in Kent, Sevenoaks is another of the best cheap day trips from London. The town's proximity to the capital means train tickets are relatively inexpensive and driving doesn't cost a fortune.
Once in Sevenoaks, there's a lot to explore. The town is rife with historic streets and buildings, and Knole Park is the perfect place for a Sevenoaks walk. Make sure to look out for the deer while you're wandering.
The impressive stately home of Knole can be visited, too. If you're a National Trust member, it's free to enter. If not, you can still walk through the historic courtyards without paying a thing.
6. Greenwich Day Trip
Some of the best cheap day trips from London are places in London itself. Greenwich is a prime example of this, not least because it's so inexpensive to get to the area by public transport from central London.
Once on a Greenwich day trip, there's a wealth of free things to do. This is particularly true when it comes to the area's historic treasures. Everything from the National Maritime Museum to the Queen's House offers free entry.
Walking through the grounds of the Old Royal Naval College to take in the stunning historic buildings is gratis, and climbing the hill in Greenwich Park to take in the stunning views from the top only costs a few calories.
Speaking of calories, Greenwich Market is free to browse. There are great food stalls, not to mention vendors selling all kinds of handcrafts, art, and other goods.
I've written a self-guided Greenwich walk that will let you explore more of the area and its side streets for free, too.
7. Kingston-upon-Thames Day Trip
On the border of London and Surrey, Kingston-upon-Thames is another of the best cheap day trips from London. Like Greenwich, it's so close to the city center that getting there and back is inexpensive.
Kingston also offers a lot of free things to do. The Market Place fills with stalls on market days, and it's easy to drift from one vendor to the next to see what's on offer.
There's a lot of history to take in while visiting Kingston-upon-Thames, too. From the facade of the historic Market House to the gilded statue of Queen Anne and the historic Tudor buildings, the Market Place has a lot to see for free.
All Saints Church has a 17th-century marble font attributed to Sir Christopher Wren, and seven Anglo-Saxon kings were said to have been crowned on the 10th-century Coronation Stone.
The Clatterton Bridge is the oldest bridge in Surrey still in use, and it's beautiful for photos, which are the best free souvenirs.
Add to that colorful boats on the Thames and the eye-catching falling phone box sculpture on Old London Road, and there's a lot of free entertainment in Kingston.
8. Surrey Day Trip
If you have a car, one of the best cheap day trips from London is Surrey. It's so close that it doesn't cost much to get to the highlights, and most of them are free.
The Surrey Hills Area of Outstanding Natural Beauty is just south of London and has everything from storybook villages to walking paths.
The pretty village of Shere is famous for being a filming location for the movie The Holiday, and the hills in the surrounding countryside are dotted with sheep.
In the warmer months, there are lavender fields you can visit in Surrey either by car or using public transport.
It's cheap to get to them and entry fees are only a few pounds. They make for fun photo opportunities and beautiful cheap days out when the sun shines.
There are also great country walks in Surrey. If you want to get outdoors near the UK capital, it's a great place to do it.
9. Richmond Day Trip
In the same way that Greenwich is one of the cheapest day trips from London in the southeast, Richmond is the perfect day out in the southwest.
Inexpensive to get to by tube or train from the city center, this area has a wealth of free things on offer.
Walking along the Thames in Richmond is a true highlight. There are boats galore, and the waterfront scenery is beautiful. It's fun to sit along the banks and watch the world go by.
But there's more to see in the streets, and narrow alleys like Brewers Lane are ripe for exploring. They lead into Richmond Green, which has beautiful houses and pubs to admire, and cricket matches to watch.
There's also great window shopping along the high street in Richmond, and it doesn't cost much to have a drink at one of the riverside pubs in the area.
I've written a self-guided Richmond walk that will take you around to see the highlights of the area for free, too.
10. Epping Forest Day Trip
Over in Essex, Epping Forest is another of the best cheap day trips from London.
This ancient woodland on the border of Greater London is so close to the city you can get there on the tube. Because of this, the cost of a day trip can be as low as the cost of a tube fare.
There are a lot of free things to do in Epping Forest, too. The main one is walking, and there are great signposted walking routes throughout the wooded areas and surrounding villages.
I've written a guide to walking the Oak Trail in Epping Forest. It will take you through the trees and along the deer sanctuary.
11. Lewes Day Trip
Down in East Sussex, Lewes is another of the best cheap day trips from London. This town is full of beautiful streets, a historic castle, and great shops.
Lewes is around an hour from London by train, and if you book tickets in advance you can get great deals. It's worth visiting to take in the historic houses, priory ruins, and stunning views from the town's hills.
I've written about all the best things to do in Lewes, and my guide can help you plan your time in town.
Best Cheap Day Trips from London
I hope this blog post has helped you discover some cheap day trips from London that appeal to you.
It doesn't have to cost a fortune to have a good day exploring somewhere new, and the experiences and memories are worth their weight in gold.
Find this post helpful? Buy me a coffee!
New here? Join thousands of others and subscribe to the A Lady in London blog via email.
Some of the links in this blog post are affiliate links. At no cost to you, I earn a small commission when you click on them and make a purchase. It doesn't affect the way you shop, and it's a great way to support the A Lady in London blog.
Pin it!