I love delving into London's past. This city has so much history, and exploring its ancient sites, medieval buildings, and royal palaces is one of the things I like most about living here. Since moving to the UK I've explored many of the English Heritage properties in the city, and I've found a lot to love about them. If you want to do the same, today I bring you A Lady in London's guide to the best English Heritage sites in London.
English Heritage Sites in London
If you've never heard of English Heritage, it's a charity that manages over 400 historic monuments, buildings, and places in England. Their properties include prehistoric sites, medieval castles, Roman forts, country houses, and stately homes.
English Heritage Pass
While I usually think of visiting English Heritage properties when I'm traveling in other parts of England, there are enough in London to keep me busy when I'm home.
A friend once got me a 1-year English Heritage membership for my birthday, and I used it all over London. It gave me free access to all English heritage properties, and more than paid for itself in the 12 months I had it.
Tips for Visiting English Heritage Sites
You can visit all the places on my list, but be sure to check opening hours before you do. Some have limited visiting times, and others are only open on certain days or months of the year.
I hope this list inspires you to explore more of the UK capital and find inspiration in its past.
1. Eltham Palace
Eltham Palace is my favorite of all the English Heritage sites in London.
An under-the-radar royal residence in southeast London, this place was an important palace from the 14th to the 16th century. Numerous monarchs stayed and hunted here right up until Henry VIII's time.
From the 16th to the 20th century, Eltham Palace fell into decline. Then in 1933, Stephen and Virginia Courtauld leased the building and fitted it out with with Art Deco interiors.
They incorporated the 1470s great hall built by Edward IV, so it retained its historic character in some part.
Today Eltham Palace is open to visitors, who can tour both the 20th-century and 15th-century areas and surrounding grounds and gardens.
2. Wellington Arch
Set in the heart of London at the west end of Piccadilly, Wellington Arch is the jewel in the roundabout on Hyde Park Corner.
This triumphal arch was originally built as an entrance to Buckingham Palace, but later became a victory arch proclaiming the 1st Duke of Wellington's defeat of Napoleon at Waterloo in 1815.
The structure is crowned by the largest bronze sculpture in Europe. It's of the Angel of Peace descending on the horse-drawn chariot of war, Quadriga.
Today Wellington Arch is a museum. Visitors can tour the exhibits and climb to the top for views across Hyde Park Corner and Green Park.
3. Apsley House
Right across the road from Wellington Arch, Apsley House is a Georgian mansion with the historic address of "Number One, London".
Like many stately homes of its day, Apsley House was designed by renowned 18th-century architect Robert Adam.
It's home to the Dukes of Wellington and hasn't changed much since the first duke was resident in the early 19th century.
Apsley House is known for its world-class art collection. There are paintings by Goya, Ribera, and Velazquez, and visitors can see the oldest surviving English grand piano and important collections of silver and porcelain inside.
4. Ranger's House
Out where Greenwich Park meets Blackheath, Ranger's House is another of the best English Heritage sites in London.
This house was built in the early 18th century to be the official residence of the Ranger of Greenwich Park.
Today Ranger's House is home to The Wernher Collection, an impressive body of art brought together by 19th-century businessman Julius Wernher.
Over 700 works are displayed in the house, including medieval sculptures, enamels, jewelry, Renaissance paintings, Dutch Old Masters, and French tapestries.
It's one of the greatest surviving private art collections assembled in Europe, and it's worth a special trip. The rose garden out front is beautiful in the warmer months, too.
5. Kenwood House
Up in Hampstead Heath, Kenwood House is one of my favorite English Heritage sites in London.
Famous for being a film location for the movie Notting Hill, it's also home to a great cafe and surrounded by beautiful parkland.
Constructed in the 17th century and used as the residence of the Earls of Mansfield through the 18th and 19th centuries, its Robert Adam interiors feature paintings by Turner, Vermeer, Rembrandt, and other celebrated artists.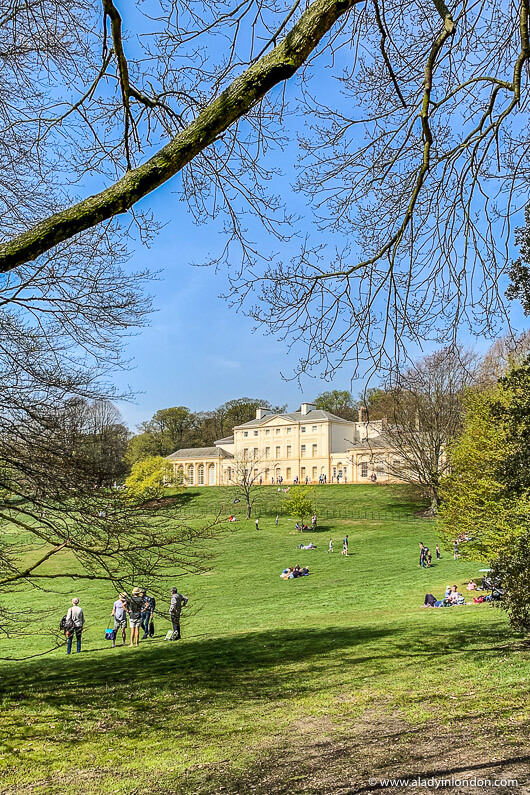 6. London Wall
Just north of the Tower of London lies the best-preserved section of the ancient Roman wall in the UK capital. This fortification once formed part of the defenses of Londinium.
The wall was built around 200 AD, and in its heyday it was around two-and-a-half miles long. Today there are fragments dotted throughout London, and it's amazing to see such ancient history up close.
7. Winchester Palace
Winchester Palace is another of the best English Heritage sites in London. It was originally constructed in the 13th century to be the London home of the Bishops of Winchester.
Sadly, most of the building was destroyed by fire in 1814. Part of the great hall still stands, including a rose window on the west gable. The site also has a medieval-style garden that pays homage to the palace.
Visitors can see the ruins from Clink Street when exploring the area around Southwark Cathedral and Borough Market.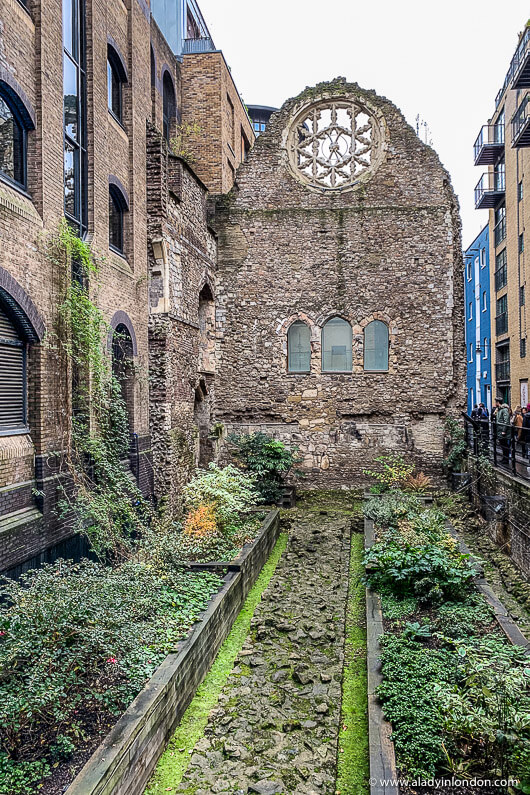 8. Jewel Tower, Chapter House, and Pyx Chamber
Right around Westminster Abbey lies a trifecta of English Heritage sites in London. The Jewel Tower, Chapter House, and Pyx Chamber are worth a trip when you're in Parliament Square.
The Jewel Tower, or King's Privy Wardrobe, was built in the middle of the 14th century to house Edward III's treasures. The tower features an original ribbed vault and ornate ceiling carvings, as well as a three-floor museum.
The octagonal Chapter House of Westminster Abbey was built in 1250, and has been used by everyone from Benedictine monks to the King's Great Council and the Commons.
The Pyx Chamber dates back to the 11th century and was used as a treasury. It features a 13th-century stone altar and medieval tiled floor.
Both the Chapter House and Pyx Chamber can be entered via Dean's Yard, the courtyard next to Westminster Abbey.
9. Marble Hill House
Out in Twickenham, Marble Hill House is an 18th-century Palladian villa on the banks of the Thames.
This most beautiful of English Heritage sites in London was built for Henrietta Howard, King George II's mistress when he was Prince of Wales.
Marble Hill House's interiors feature early Georgian paintings and hand-painted Chinese wallpaper.
10. Chiswick House
Chiswick House is an 18th-century stately home with signature Palladian symmetry. Once the residence of the third Earl of Burlington, this Chiswick gem has interiors with lavish jewel-tone wall coverings and historic paintings.
Chiswick House is surrounded by impressive gardens, too. The English Landscape Movement was born here, and there are follies and lakes dotted around to prove it.
There's also a Grade I-listed conservatory with rare camellias brought by ship from China in the 18th century. It's one of the oldest collections under glass in the Western world.
11. Coombe Conduit
Just south of Richmond, Coombe Conduit features two Tudor buildings connected by an underground passageway. For 350 years, they were part of a system that collected local spring water and channeled it over to Hampton Court Palace.
Coombe Conduit is one of three such systems that supplied the palace's water. The buildings that remain today are fascinating remnants of Tudor waterworks.
English Heritage Sites in London and Beyond
I hope you've enjoyed my list of these English Heritage sites in London. There are lots of other properties worth discovering outside the capital, too. Wherever you go, I hope you have a good time getting into England's past.
Find this post helpful? Buy me a coffee!
New here? Join thousands of others and subscribe to the A Lady in London blog via email.
One of the links in this blog post is an affiliate link. At no cost to you, I earn a small commission when you click on it and make a purchase. It doesn't affect the way you shop, and it's a great way to support the A Lady in London blog.
Pin it!