There are a few things I'm embarrassed about. I don't know my right from my left, for starters. No matter how many times people try to teach me, I still end up giving bad directions. I'm also embarrassed that I've lived an hour's flight from Ireland for years and I've only been there twice. While learning my right from left is pretty much a futile pursuit at this point, traveling to Ireland isn't. Which is why I'm spending the next 36 hours in Cork.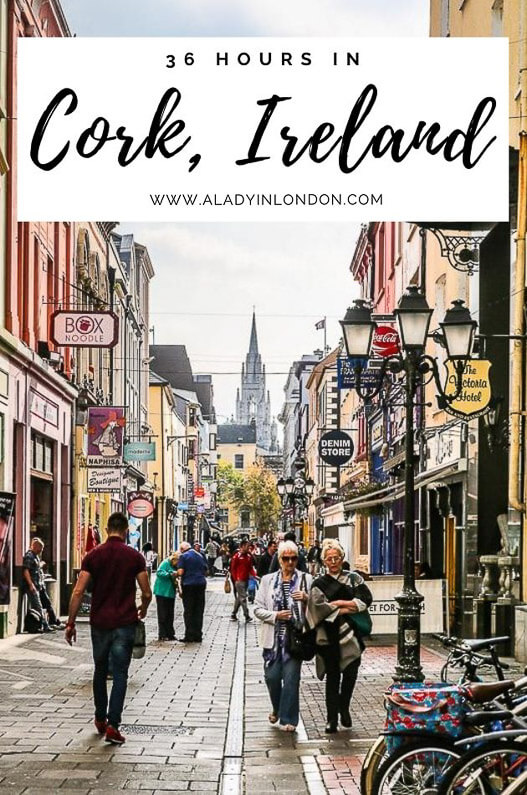 36 Hours in Cork
Why Cork? Locals proclaim that Cork is the true capital of Ireland, and since the only other place I've been to in the Republic of Ireland is Dublin, it's naturally the next place to go. As it turns out, I've chosen well.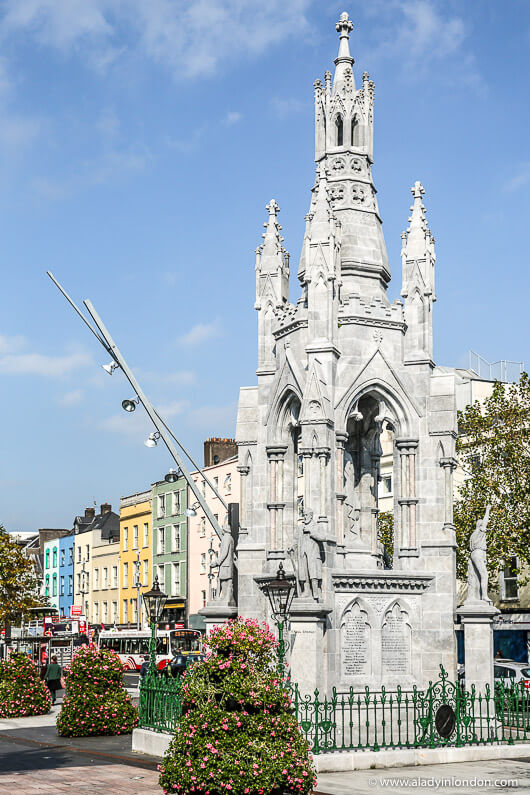 Where to Stay in Cork
I arrive in Cork with my boyfriend on a sunny morning, ready to see what the city has to offer. Our first stop is the luxurious Hayfield Manor, a five-star hotel in the Cork city center.
The hotel has offered us a stay for the night, and we find ourselves in a spacious room overlooking the a pretty garden. Despite high expectations, the elegant decor and attention to detail still manage to impress us.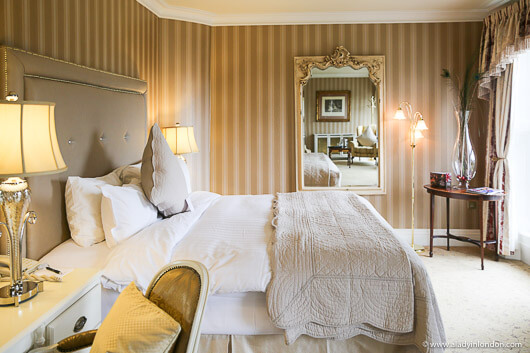 We settle into Hayfield Manor, exploring the restaurant and cozy corners where deliciously graceful afternoon teas are served. We also look longingly at the spa, but with only 36 hours in Cork, we sadly don't have time to indulge.
English Market in Cork
It's okay, though, because Cork has enough to entertain us that we don't miss it too much. We start our 36 hours in Cork by walking from the hotel into the city, heading straight for the English Market.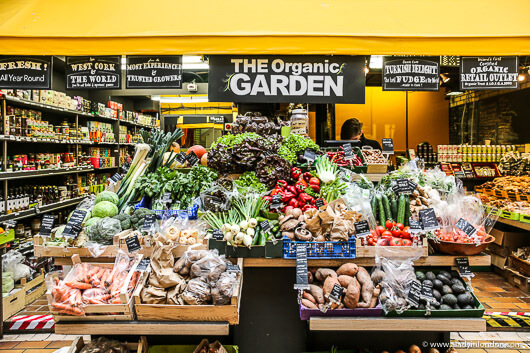 Cork's English Market is one of the most famous covered food markets in Ireland. It has rows of vendors selling everything from fresh seafood to cloth-covered jars of jam and bright green bell peppers.
We take it all in, letting our appetites grow with our appreciation. It's an impressive place.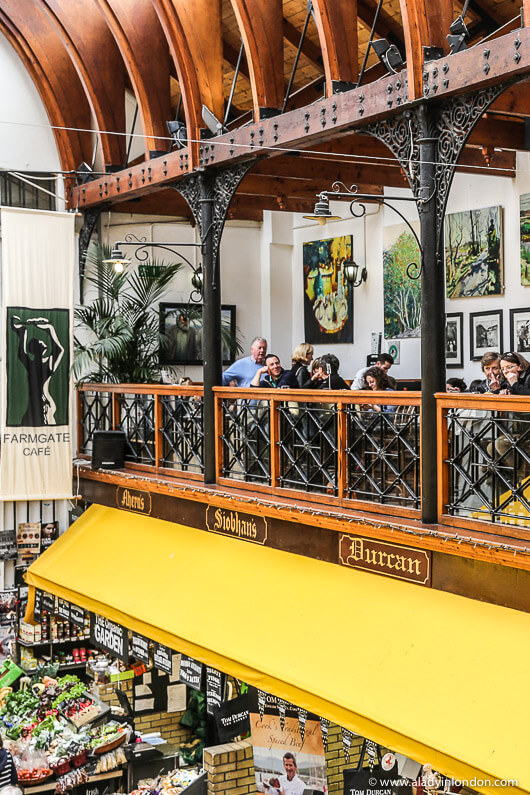 Eventually we make our way upstairs to a balcony overlooking the stalls. Farmgate Cafe has come highly recommended, and we have local fish and salads for lunch as the market activity buzzes below.
Cultural Highlights of Cork
Back outside, we explore an open-air Saturday market in the square across the street, then turn our attention to Cork's cultural side.
Like many Irish cities, this one is famous for its pubs and nightlife, but there's a lot to explore during the day, too.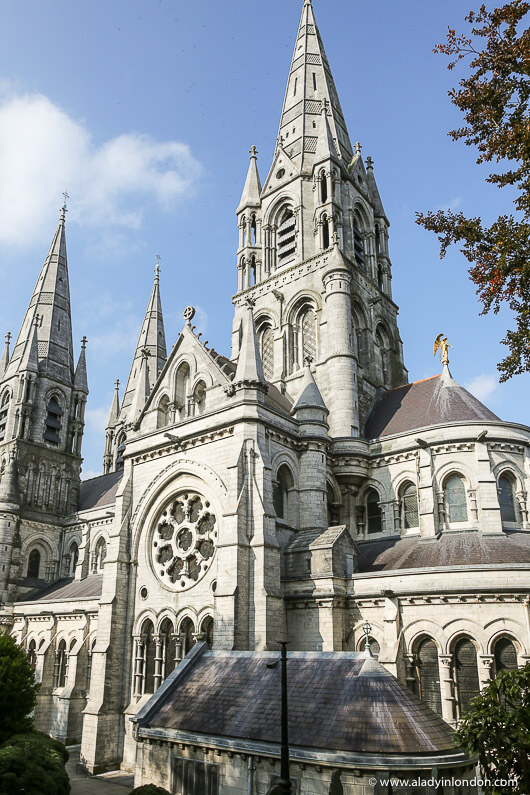 We start at Saint Fin Barre's Cathedral, Cork's main religious landmark. The building is impressive with its Neo-Gothic arches and tall spires, but we discover a little garden maze that captivates us just as much.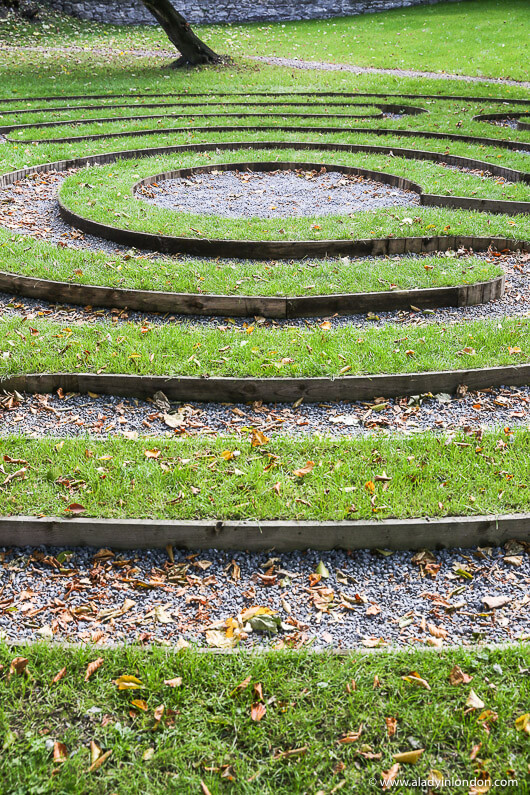 Above the cathedral we walk along the stone walls of the 17th-century Elizabeth Fort, a star-shaped fortress with big black canons and views across the city.
Diving deeper into Cork's cultural highlights, we visit the two main art museums, the Crawford Art Gallery in the heart of the city center and the Lewis Glucksman Gallery on the grounds of University College, Cork.
The latter awes us with its striking contemporary architecture, and we're climbing the steps for a better view before we even know what's inside.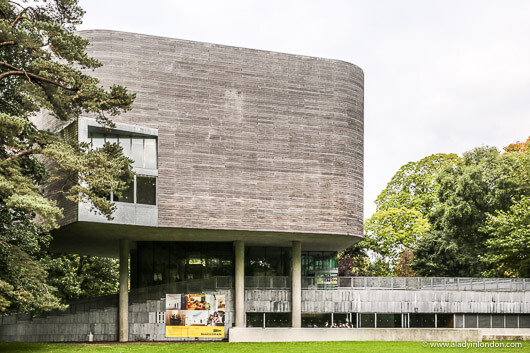 Around it, the university buildings are reminiscent of the colleges at Oxford and Cambridge. Stone quadrangles draped in autumn leaves make us feel like students again, and a few cool modern buildings catch our attention, too.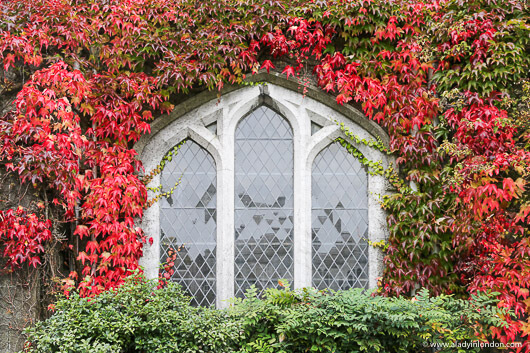 Cork Pubs
Having checked the box for our culture fix, we spend the rest of the afternoon in Cork doing what any good visitors should: exploring the pubs.
A colorful pub called Reidy's Vault Bar first lures us in with its bright red door, and we try Beamish stout (don't order Guinness in this city) in a lovely room with an ornate dark wood bar and lots of tables of various shapes and sizes.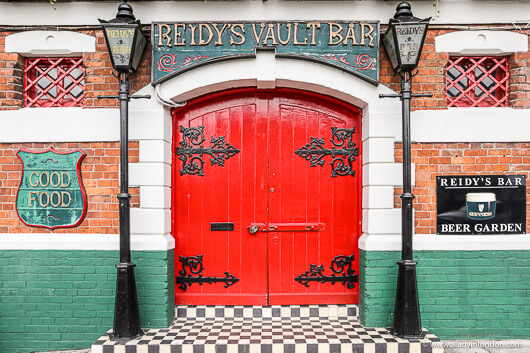 From there our 36 hours in Cork take us to El Fenix, a small pub with a low wood beam ceiling and whiskey bottles with glowing candles on every table. It has a cozy ambiance that makes us want to settle in for the night.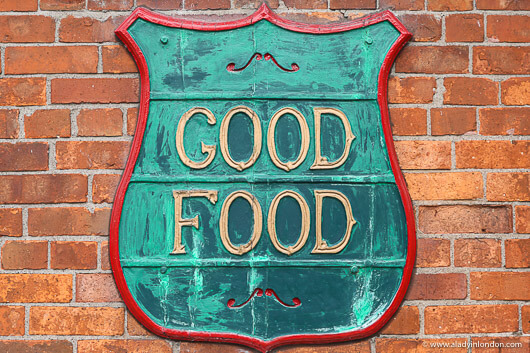 Cork Restaurants and Nightlife
But Cork's food scene calls again, and we find ourselves at dinner at Market Lane, a bustling bistro with a good selection of local food (the wine list could use some work).
My sweet potato and feta hash is a winner, and we end the day on a positive note.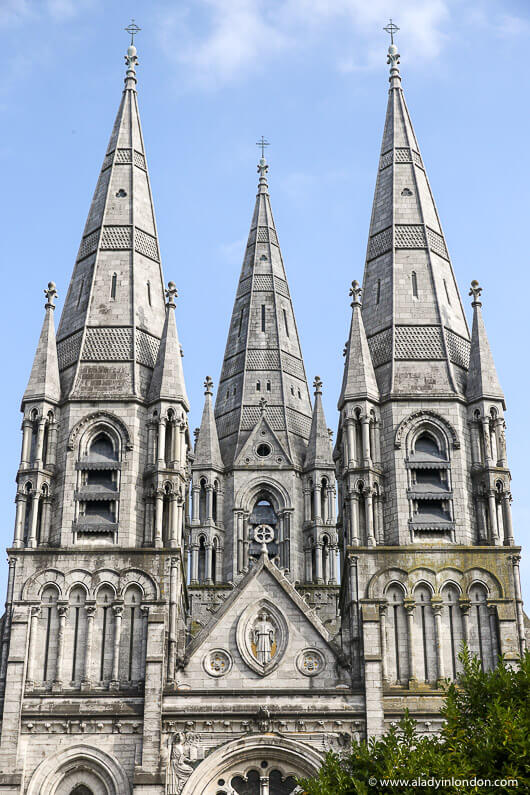 Back at Hayfield Manor, live music has taken over the lobby and seemingly every other corner of the hotel's ground floor. We're pleasantly surprised to see such a lively scene, even if it could make falling asleep a bit tricky with the noise.
The next day we continue our 36 hours in Cork with a leisurely breakfast at the hotel—we've been told by a Twitter follower that the breakfast is worth lingering over, and it's true. But we don't want to spend the rest of our 36 hours in Cork at the table.
Day Trip from Cork
No, we set off on a mission to one of the most famous landmarks in Ireland: Blarney Castle. But you'll have to wait until the next post to read about it.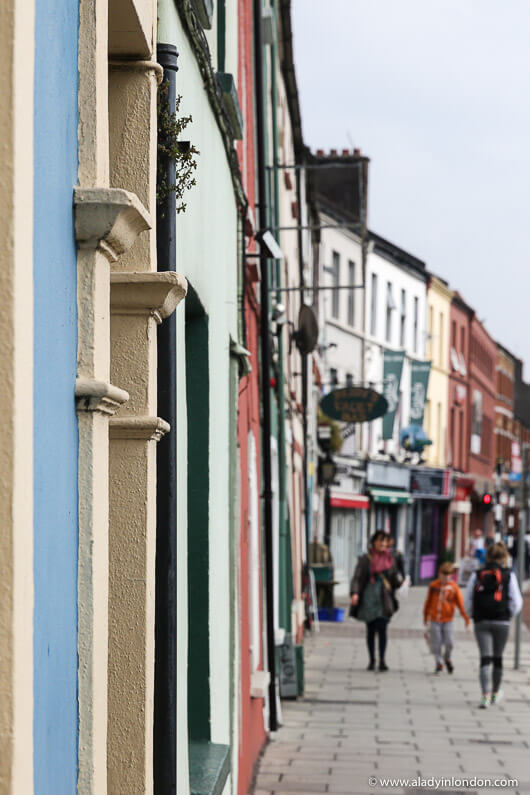 36 Hours in Cork, Ireland
In the meantime, I can safely say that while I may never know my right from my left, I'm glad I'm no longer embarrassed to have seen so little of Ireland.
My 36 hours in Cork have shown me the highlights of the city and left me wanting more. Which is good, because I'm off to spend a weekend break in Ardmore on the Irish coast next, and I can't wait to discover it.
New here? Join thousands of others and subscribe to the A Lady in London blog via email or Bloglovin'.
Some of the links in this blog post are affiliate links. At no cost to you, I earn a small commission when you click on them and make a purchase. It doesn't affect the way you shop, and it's a great way to support the A Lady in London blog.
Pin it!